Krishna Niwas the Heritage House is in the top 10 hotel in Mount Abu as well as the finest hotel near Nakki Lake and we are organizing the best Mount Abu New Year party 2021 if you are planning to celebrate your 31st Dec and New Year in Mount Abu. We are organizing the biggest New Year party Mount Abu 2021. We are offering the most relaxing atmosphere in Mount Abu with an awesome combination of amazing location and soothing ambiance that defines the leisure and luxury available at hotel Krishna Niwas. The wide choice of residential accommodation like a hotel and the tranquil ambience of the resort make it a great place to enjoy a relaxing holiday in the company of your loved ones. We have decorated our hotel in such a way that it provides a relaxing experience to our guests. And with all that facilities and services we have raised the bar of comfort level and sent it to a new level all together. Thus we have been keeping the higher rank among all the good hotels and resorts in Mount Abu.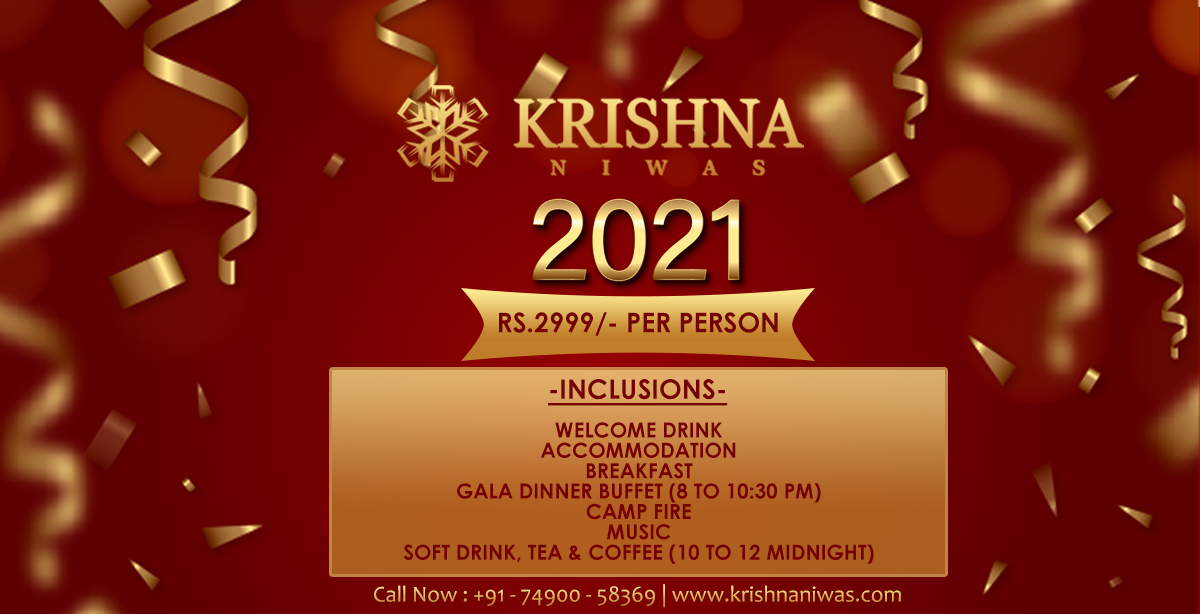 Krishna Niwas is one of the finest family hotel in Mount Abu and one of the best place to celebrate New Year in Mount Abu 2021. We have an exciting offer for 1 night 2 days Mount Abu packages 2021 for your family and friends. Our wide range of ultra modern amenities are always available for our valuable guests including a group of friends, families, couples to enjoy the amazing beauty of the royal heritage of Mount Abu at Krishna Niwas. Our hotel is a vibrant place to spend your vacation with your loved ones in utmost comfort with a beautiful ambiance all around in the lap of mother nature.  Next day you can also go sightseeing to Nakki Lake to enjoy boat rides, nearby markets to shop antiques, temples to seek blessings and some historic monuments to know the facts and history of the area.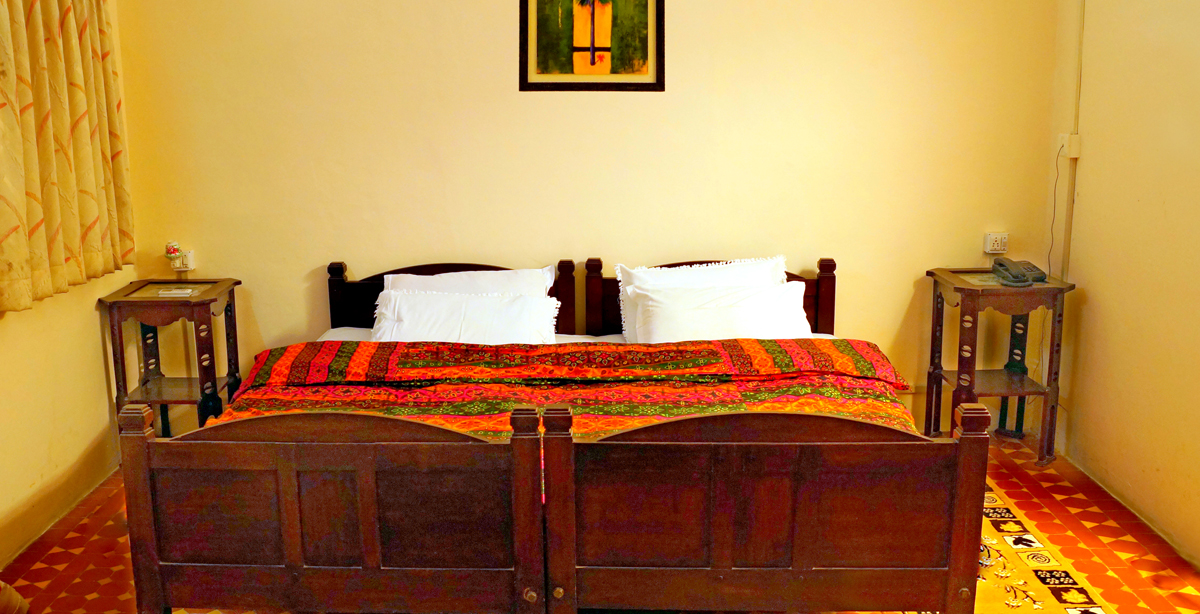 Krishna Niwas the Heritage House is offering the best Mount Abu family packages for one of the best New Year party in Mount Abu 2021. If you are looking for New Year 2021 party destinations in Mount Abu as well as hotel booking in Mount Abu, Hotel Krishna Niwas is the best option for you. It is located in the heart of Mount Abu near the very famous Nakki Lake and the Mount Abu local market. We offer you warm and impeccable services and every other thing that any leisure traveler would love to have on your trip. Its historical background and infrastructure add to the beauty of the positive vibrations to the cool breeze in the surrounding atmosphere.  We have spacious green lawns that have sitting arrangements for guests to enjoy evening tea or enjoy soaking sun in winter afternoons, a playground for children so that they could enjoy slides-swings with their friends or siblings and terrace to enjoy evening walk while watching the sunset.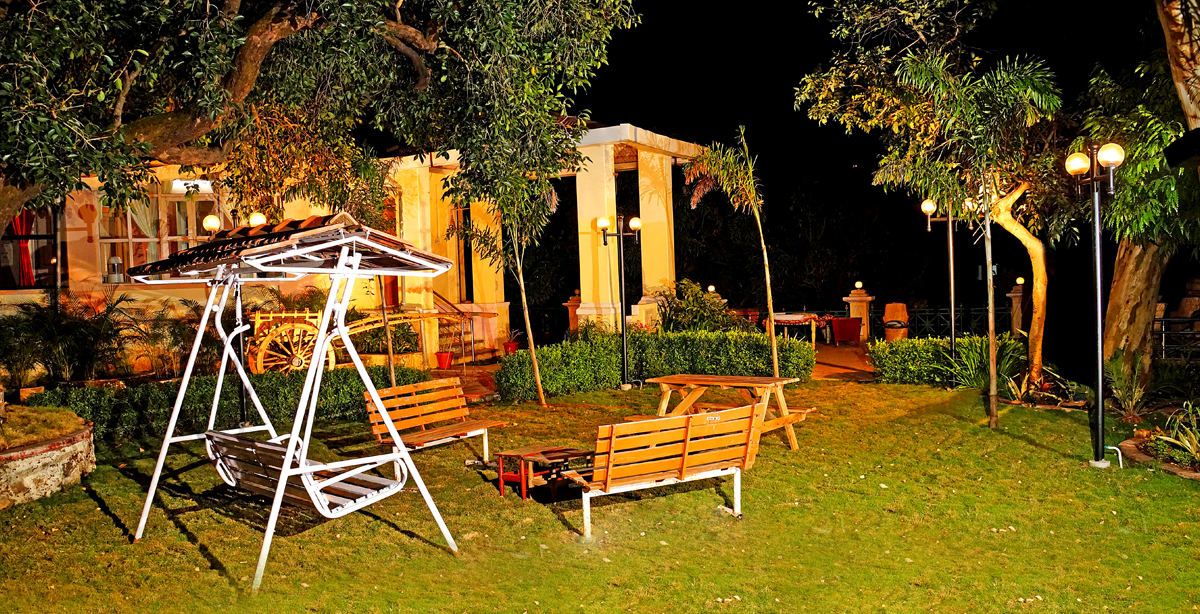 If you want to celebrate New Year 2021 in Mount Abu and for that if you are looking for New Year group tours Mount Abu or 1 night stay in Mount Abu hotel Krishna Niwas is offering the best packages for New Year celebration Mount Abu 2021. Hotel krishna Niwas the Heritage House in Mount Abu provides a great view with amazing and soothing ambiance. It is built in such a style that it has merged the true essence of the colonial era with a modern outlook, thereby enhancing the opulent experience for a traveler, which makes it stand out standing. With the pleasant, atmosphere and homey food taste made in the hotel's own kitchen, you really can simply feel like a temporary home. Because we have tried hard to meet the hospitality standard, keeping the heritage intact, and offering the standard hospitality services, we have built our reputation as one of the finest places to celebrate the New Year in Mount Abu. Call us today for bookings as we have limited rooms, or drop us your query on our given email address.