Planning a trip to Mount Abu in this winter season and looking for top 10 hotel in Mount Abu or a family hotel in Mount Abu for your stay?? Krishna Niwas the Heritage House is one of the finest hotel near Nakki Lake Mount Abu that comes with all kinds of modern amenities and facilities for your utmost comfortable stay in Mount Abu. If you will search for online hotel booking in Mount Abu, you will see the name of hotel Krishna Niwas in top few search results, as we have set a new bar in the hospitality industry. We also have raised the bar of comfort and lavishness and sent it to a new level and thus we have been keeping our rank high and being in the list of top few hotels or resorts that is more popular among leisure travelers in Mount Abu.
Most Relaxing Heritage Holiday House In Mount Abu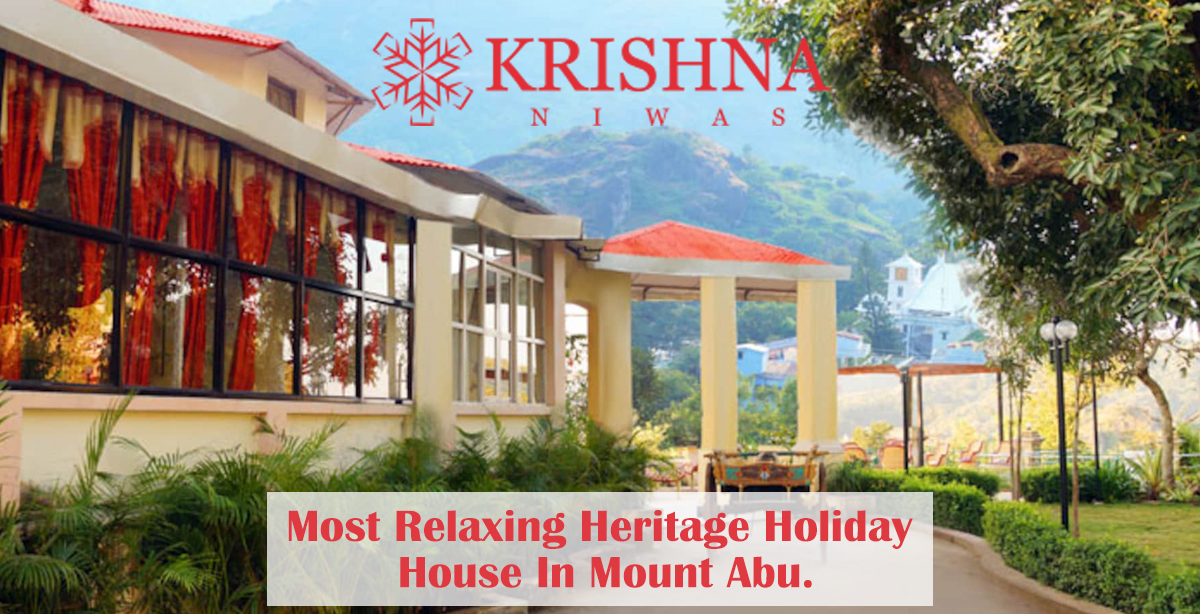 Krishna Niwas Mount Abu offers the most cozy room stay in Mount Abu and thus becomes very popular as the finest home stay in Mount Abu. During your stay at our beautiful property you won't only get the most comfortable accommodation, but you can also enjoy bonfire at night in Mount Abu with your near and dear ones. Our front desk manager will be very happy to guide you about the best places to visit in Mount Abu and make a sightseeing itinerary for you according to your time schedules. You can witness the foggy atmosphere in Mount Abu as at Krishna Niwas there is a very beautiful foggy view in common garden area in Mount Abu and thus you can enjoy a sunbath with tea or coffee in common garden area in Mount Abu.
Luxurious Yet Comfortable Accommodation Options At Affordable Rates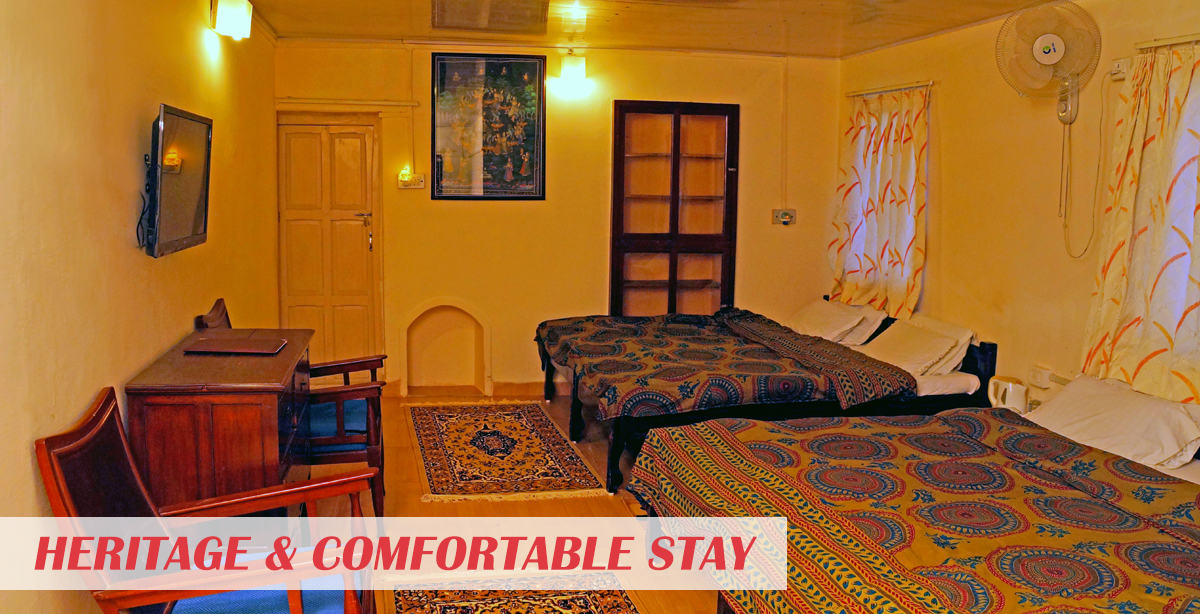 Located in the heart of Mount Abu and just a kilometer away from the very famous Nakki Lake, hotel Krishna Niwas offers the most comfortable accommodation options in their heritage kind of rooms. As it is a heritage property, no two rooms are exactly the same even if they are of the same category. We basically have three rooms categories named as deluxe room, suite room and family suits. All the rooms are different in size and have their own charm. All the rooms are decorated with modern day amenities to give you the finest staying experience in Mount Abu.
Pure Vegetarian Home Style Cooked Food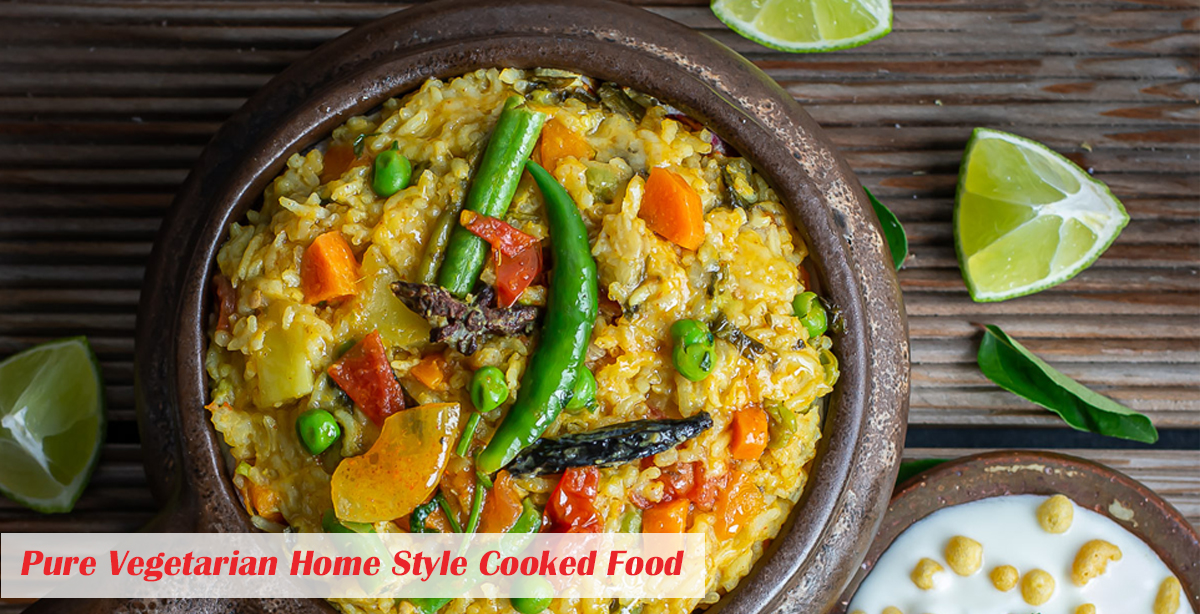 With an exotic location and offering the most relaxing stay experience, Krishna Niwas is also very famous for its pure veg home style cooked food. Food is the second most important thing people look for when booking a hotel. First thing they look for is a comfortable accommodation and next comes the food!! And when guests' get freshly cooked home style comfort food, they will definitely gonna be your future potential customers. They will also be spreading the positive word.
Ample Of Space For Kids With Calm & Soothing Ambiance!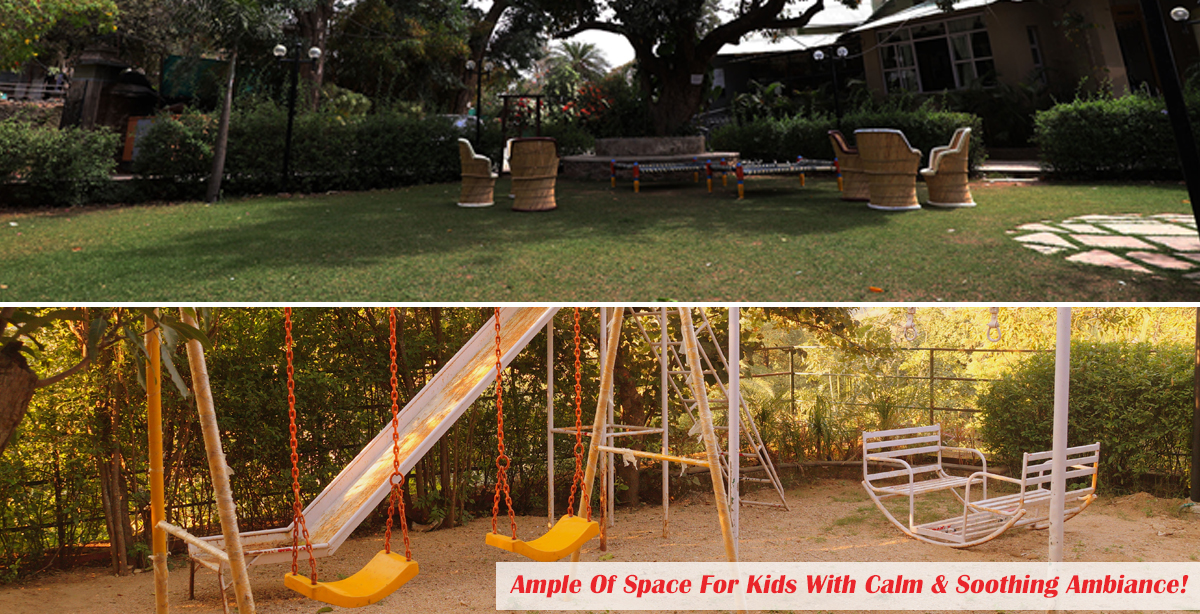 At Krishna Niwas, we also have a garden area as well as the kids playing area with all the facilities like swings and slides and sea-saws to entertain kids and keep them occupied while you are relaxing in the garden area watching sunset and sipping hot tea/coffee with your loved ones. We are indeed one of the best hotels to choose for solo travelers, couples, groups of friends or even the families. We have exciting packages for leisure travelers, honeymoon couples, group packages for friends as well as corporate packages. So, plan your winter trip to Mount Abu soon and make your reservation confirmed at Krishna Niwas Mount Abu.