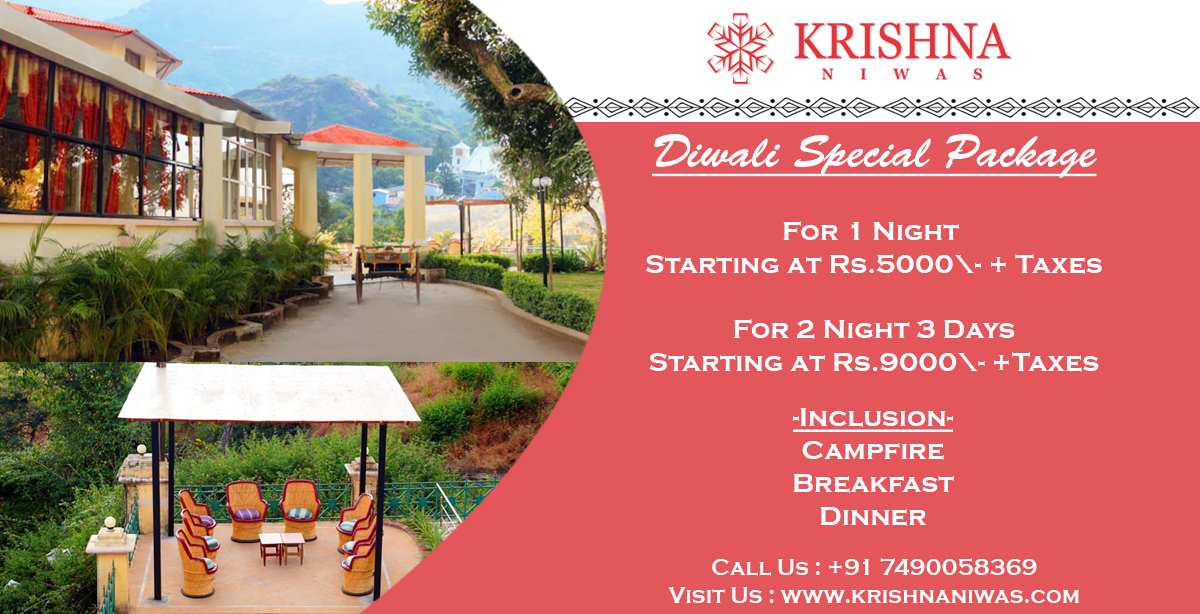 Krishna Niwas Mount Abu is amongst the top 10 hotel in Mount Abu that is widely chosen by guests who surf for heritage hotel in Mount Abu and at the moment to celebrate the spirit of Diwali – we are offering budget Mount Abu packages and Mount Abu family packages that are for 1 night 2 days and 2 nights 3 days. Guests can have a hotel stay near Nakki Lake Mount Abu under budget tariff rates as our property is at a very close distance from Nakki Lake and other sightseeing destinations, the most famous landmark of our hotel is the Arbuda Devi Temple.
We are an exclusive nature resort that lies at a distance from the bustling city life but so close to nature that you can hear the peaceful chirping of birds while waking up in the morning, spacious lush green lawns where you can sit in the evening and watch your kids playing in our play area. At the moment for Diwali, the 2 nights 3 days Mount Abu packages price starts from 9000/- INR along with taxes and includes accommodation, meal plans, and special dinner night with a campfire. We have a pure vegetarian restaurant where we serve Jain food dishes too, freshly cooked in a clean kitchen, our food is very much delicious and goes with each taste preference.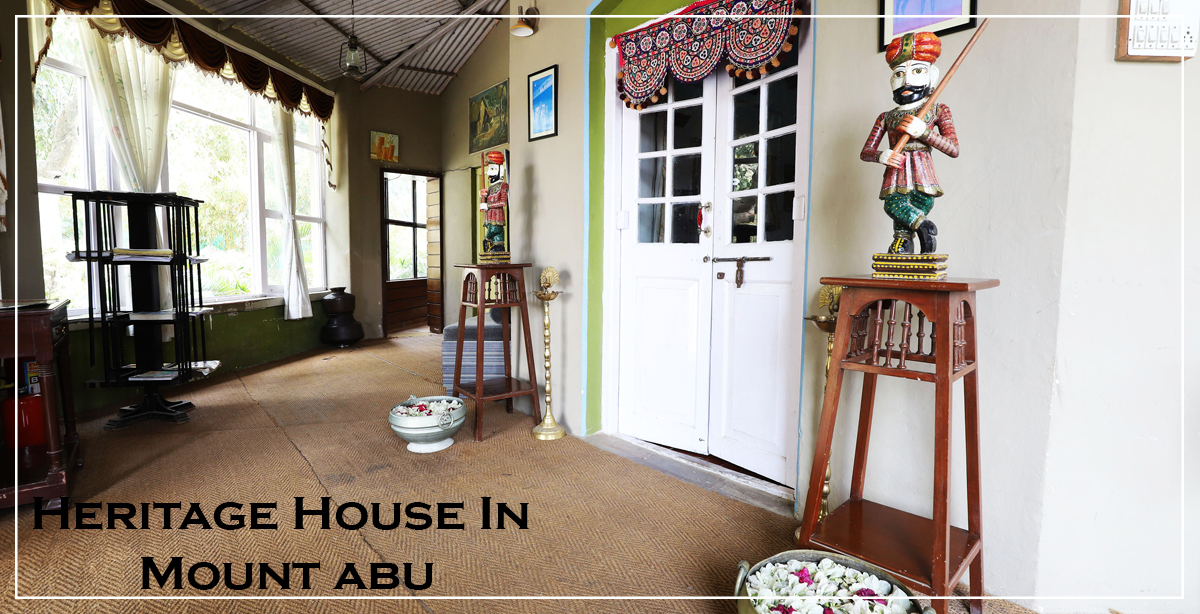 You can call it a tradition or a gesture for our guests but each year we give Diwali special packages Mount Abu for each folk that requires Mount Abu 2 day packages for an outing with family, better half or with friends group. We always keep on offering varied Mount Abu tour packages but Diwali is one of those times when the entire city is shimmering with lights and fireworks makes it more special. As we are a family heritage resort, we have strictly prohibited the consumption of alcohol in all the corners of the property – we believe that each guest comes to attain their own peace and ruining it with harmful activities and noises would go against the hospitality guidelines and our resort ethics.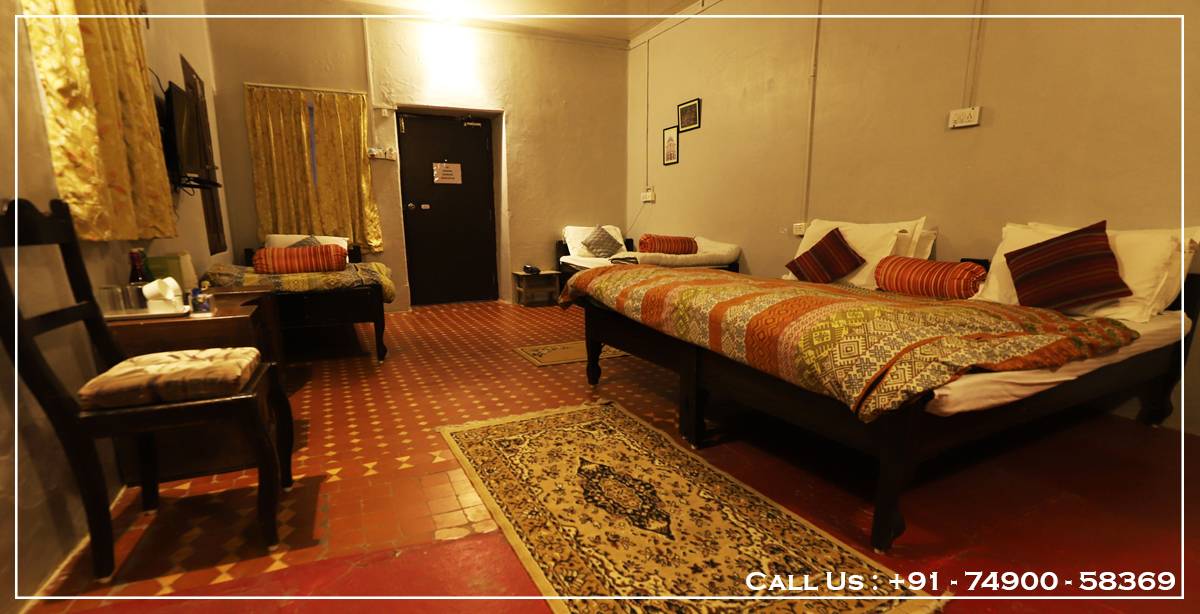 The Mount Abu 1 night 2 days packages that we are offering at the moment is totally ideally and budget fitting for mates who look for the best hotel in Mount Abu for family vacation – the Mount Abu tour packages include sightseeing to the famous places around the city, accommodation in our boutique rooms and special dinner with bonfire. Even if you surf for online hotel booking in Mount Abu then all the promising portals would suggest to us amongst the top few places where the hospitality and service standards are assured to be the best. We have been so consistent with our services and staff and are so humbled to attend to each query that positive recommendations definitely go on.
So if you want to make your reservations confirmed for our Diwali holiday packages Mount Abu then drop us an email with mentions for special Diwali tour packages Mount Abu along with travelling dates and number of people coming over. We assure you to offer the experience of the best hotel stay in Mount Abu not because we have got the title of Mount Abu best hotels but also because we strive to make each guests' stay experience relishing and rejuvenating. For more details regarding the property pictures and package details, please visit our website and make your booking confirmations soon before we get sold out..!