According to the Hindu legend, Nakki Lake is very ancient lake of a very famous hill station Mount Abu, Rajasthan.  As per said in the history it is named as Nakki lake because it was dug by the nails (Nakh) for the gods to live in to protect their selves from the devils.  It is the most visited place by the tourists among all the attractions of mount Abu. There are many religious places or temples built around and near by the Nakki lake. There is a very famous maharaja Jaipur palace which is situated on the hills near the Nakki Lake. Horse riding and boating in the lake are the main activities tourists like to go for when they visit the Nakki Lake.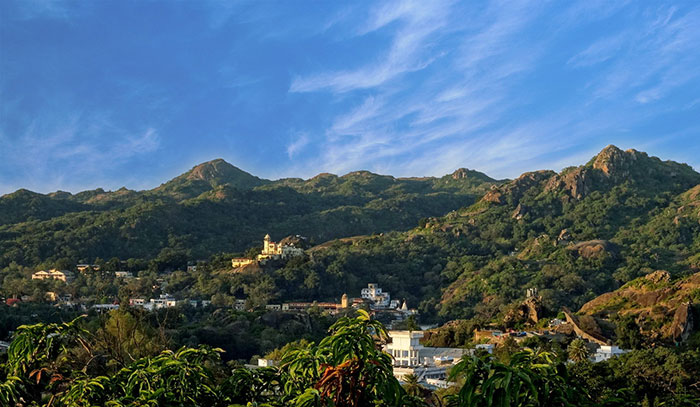 Nakki Lake is situated in the lush green Aravali hills and it is a true paradise for the nature lovers who visit mount Abu. It is located in the centre of the city and surrounded by mountains, greenery and amazingly shaped stones here and there all around the lake.  If you go for boating in the Nakki Lake in the evening when the sun is going down, you can feel the cool breeze of the air touching your face and the soothing temperature of the surrounding nature adds more charm to its beauty.  All these will make your day and you will be cherishing these memories throughout your life whenever you will think about your mount Abu trip.
Nakki Lake is also associated with history as well as historical legends like Mahatma Gandhi. His ashes were immersed here in the lake and a ghat was constructed on his name nearby the lake.  It is also known as a romantic place as well as heaven for photography lovers. The mesmerizing natural beauty will give you the chance to click thousands of pictures of nature as well as your loved ones and take them along with you as life long memories when you go back.
A very famous place to stay near Nakki Lake (approx 1 km from the lake) is hotel Krishna Niwas the heritage house. It is very popular family hotel and resort in Mount Abu to stay with your loved ones. It has the perfect combination of location and ambience. It is designed in such a way, that it provides the absolute to their guests and keeps them at peace during their vacation days; so they can have a great time in the lap of nature with utmost comfort.  They have a large choice for the accommodation for your relaxing holidays. It has a historical background as it was built in 1924 in colonial style architecture; which adds more beauty to its charm. You can feel the cool aroma around the atmosphere when you stay at hotel Krishna Niwas the heritage house. In short it is a perfect place for your next vacation trip.